New Book "Heist and High" is Released Today!
Watch ABC's 20/20 Tonight, 6/21/13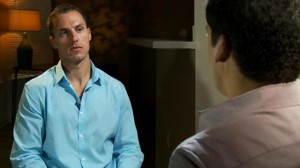 Heist & High is the story of Anthony Curcio's descent from a life full of promise into the hell of prescription drug addiction and the need to do anything—even rob an armored truck- for what he thought would be that one last fix.

Watch Anthony's exclusive interview tonight on ABC's 20/20. Grab your family and a bowl of popcorn and tune into an interview of a man that had everything going for him until he hit complete bottom in prison from his addiction and turned his life around, for himself and his family, and plans to give back to his community.


Watch the full story of his elaborate heist and the way the case was cracked on "20/20″ TONIGHT at 10 p.m. ET.