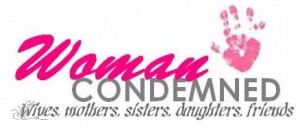 Monday, July 23rd – Sunday, July 29th, 2012
There will be a cool True Crime Blog Tour that is starting today and will run through this coming weekend that is sponsored by the website Women Condemned and the host Kelly Sons http://www.thewomancondemned.com/. Kelly became interested in true crime and prison reform some years and supports true crime authors.
Come check out the blogs by famous True Crime Authors:
Gary King - http://www.garycking.com/blog.htm
R Barri Flowers - http://www.rbarriflowers.com/Blog.html
Bonnie Kernene - http://mylifeofcrime.wordpress.com/
And myself…
Check out all four blogs all week long as the authors will guest post and be available for questions. Don't forget to share this with your friends, and feel free to comment and get personal about the authors books!
Don't forget to stop by Goodreads and enter to win a copy of my first book Wanted: Gentleman Bank Robber - http://www.goodreads.com/giveaway/enter_choose_address/26038-wanted-gentleman-bank-robber-the-true-story-of-leslie-ibsen-rogge-one. The drawing ends on July 31st!