Wanted: Gentleman Bank Robber is officially going to become a movie! Well it's indeed on it's way…We have had many inquiries by producers, screenwriters and literary agents looking into the film rights, so we have officially contracted Writers Guild of America screenplay writer Peter Himmelstein to write the script. Here is his bio: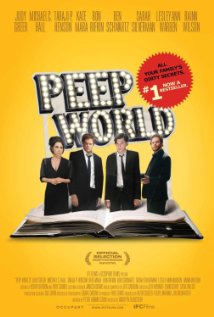 Writer and director Peter Himmelstein has been active in feature films since 2001.
His script, Peep World directed by Barry Blaustein, was released theatrically in March 2011 by IFC.  Starring Rainn Wilson, Michael C. Hall and Sarah Silverman, it's a caustic and comedic portrait of a New York family unraveling over the course of a single day.
The Key Man, which he wrote and directed, premiered this March at the South by Southwest Festival in Austin, Texas. The story of an insurance fraud gone haywire and the lives it upends, it stars Hugo Weaving, Brian Cox and Judy Greer.
Peter adapted God is My Broker for Edward Pressman and Polsky Fims, Electroboy, "a memoir of mania" for Endgame Entertainment and Butcher's Crossing for Sam Mendes, also in association with Polsky Films. He is co-author with Jim Taylor of Tupperware!, a biographical portrait of Brownie Wise, the rise and fall of the woman who revolutionized direct sales in the late 1950's and the most celebrated businesswoman of her day.
The rough draft of the script should be complete by the end of July 2011, and we are stoked! News to come!!!!
What do you think the movie should be called? Here's your chance to name it…..

2 Responses to "Wanted to be a movie?"
Don Schneider Says:
June 7th, 2011 at 8:10 am

I think the name of the Movie, should be the same as the Title on the Book: "WANTED: Gentelman Bank Robber" a TRUE life story!

Kind regards,

Don "The Snide" Schneider

business

Says:

June 14th, 2011 at 2:35 pm

Pressman Film Corp. and Stephen Belafonte WhiteShark Films have decided to stick with Christopher Buckleys work of Buckleys novel attaching Peter Himmelstein to pen the script.
Leave a Reply